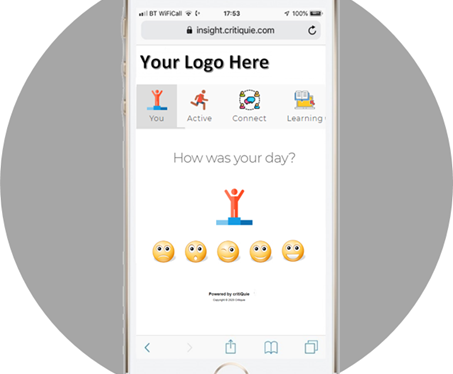 Ashton Care Homes: a digital solution for receiving feedback
Obtaining relevant and honest feedback about your services can be difficult. At Ashton Care Homes, the team has swapped paper feedback forms for a simple online system that uses emojis to rate experience.
Background
Ashton Care Homes Ltd is a group of four care homes based in West Sussex. The team had traditionally used paper surveys and questionnaires to get feedback from residents, families, visitors and staff.
However, the process was time consuming and there was often a wait between people filling in the forms and data being analysed. This meant that any potential issues couldn't be picked up immediately.
Gaj Ragunathan, Managing Director of Ashton Care Homes, says:
"As a four-location care provider offering a wide range of services, we feel that feedback is vital for all elements of our business. It helps us strive to improve and of course it's also necessary for CQC compliance."
Like many organisations, Ashton Care Homes had been gaining feedback manually. The team used suggestion boxes alongside paper questionnaires.
Gaj says:
"By the time we sent out questionnaires, they'd been filled out and we'd had time to collate them, input the data and analyse, it would often be 3-month process."
The team wanted something much more immediate, so that if there was a problem it could be identified and rectified quickly.
The solution
The team was presented with Umbrella Insight. It's a simple way of gaining feedback using a digital form that respondents mark by clicking on the relevant emoji icon of facial expressions.
Instead of using numbers to mark your responses to a particular service or issue, which can often be confusing and subjective, you simply click on the facial icon that best represents your feedback.
Gaj explains:
"It's straightforward for people to use and very intuitive. Respondents tell us it's easy to relate to and engaging, which makes it quick to do. We've also used it for our clients with dementia."
Each survey can be completely tailored to your needs. You can have tabs to cover different topic areas as well as boxes where respondents can leave more detailed comments.
How it works
Umbrella Insight is a cloud-based solution meaning there's no hardware or software needed, just a working internet connection.
A link to the survey can be sent to respondents via email, placed on your website or Facebook page, or sent in a text.
Gaj says:
"What we like about it is that it's not run through an app, so there's nothing for the respondent to download. They simply follow a link or a QR code. We also have some dedicated tablets in reception, so families or any visiting professionals can leave their opinions easily. We've seen a massive increase in feedback plus it helps us to maintain focus on our services. As it's so easy to use, busy professionals like doctors, who never had the time to fill in the old paper form, comment at the easiness of this new critiQuie system."
You can choose to have the feedback completely anonymised or give respondents the option to leave their contact details.
At Ashton Care Homes the system is also used for staff feedback and staff have said that it's easy to do and takes just minutes to complete.
Analysing feedback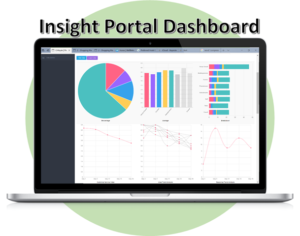 Feedback is analysed by the platform and goes straight to the owner or manager. You get access to a dashboard with graphical results which can be used for CQC inspections. Through the dashboard you can explore the feedback and comments, as well as print out anything you need.
Gaj explains: "A business should continually monitor feedback to help identify areas of improvement. This gives me incredible insight into how the business is running. I can see across the group or individual detail on each care home. The analysed data enables managers to see at a glance what's working and what they need to focus on."
Staff wellbeing
You can use the platform to survey staff to support you to gain insights into their wellbeing. Using a platform like this helps staff who are less confident to share how they are feeling, plus it may help you to gain early insight into a problem and prevent it becoming a major issue.
Lessons learnt
Make sure managers are trained and up to speed with when and how to gain feedback so that they are confident.
Work with your tech provider to make any tweaks so that you get exactly what you need.
Train managers effectively so they can advocate the tech with staff.
Costs
From £30 a month you can access the Umbrella Insight platform to get feedback from staff, customers or visitors and gain better feedback about your services and evidence your key lines of enquiry.
For more information
To find out more about Umbrella Insight visit https://www.umbrellainsight.com/
For further information on Ashton Care Homes Ltd visit www.ashtonhousehaywardsheath.co.uk
Back to Success Stories