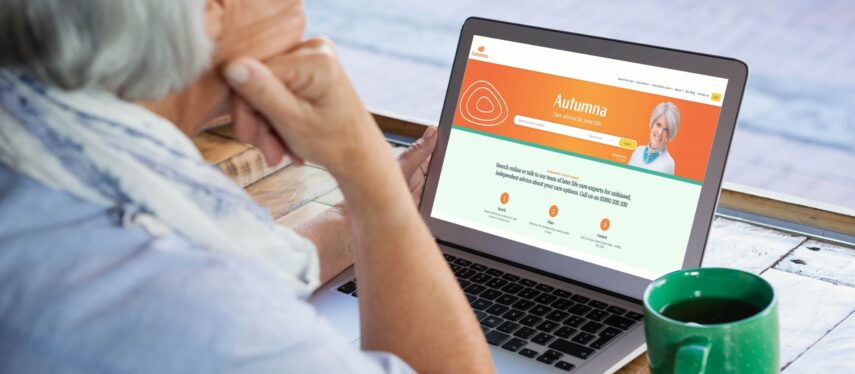 CHD Living: supporting self-funding families
CHD Living is a family owned group of care services in Surrey and South London. They have a profile on the website, Autumna, which provides transparent information about different care providers to people who are paying for their own care.
Here CHD Living talk about how being on the platform has helped them to attract more self-funding residents.
Background
The Autumna website aims to be "the Rightmove for care homes". It's a directory of over 29,000 providers where relatives can find accurate and detailed information about the care options available to them all in one place.
Providers can set up a profile that includes photos, videos and virtual tours. You can include fee information and details about admission criteria, facilities, and regulator ratings.
CHD Living has had a profile on the platform for over a year. Shaleeza Hasham is Head of Hospitality, Communications and Commissioning there and says:
"I met the founder of Autumna last year and we got chatting about the platform. I felt it was a very personalised service for families looking for the right care for their loved one."
The website, which receives over a thousand unique views a day, makes impartial recommendations depending on what search criteria families' input. With over 200 search options, providers can showcase factors that will differentiate themselves to relatives. Options can include whether the home is on a bus route, if it has Wi-Fi available, or whether residents can bring a pet.
Autumna was founded by Debbie Harris because of her own experience of trying to research the best care for her relative. Debbie explains:
"My aunt needed to find a care home and was self-funding, so I took charge of finding the right one for her and it was a traumatic experience. There was no information readily available and no support out there to help families with such an important decision. Whilst there was guidance from the CQC, there wasn't the detail we needed to make an informed decision without going to each care provider individually."
Debbie says that with 56% of people self-funding, it's vital providers can show the great care they provide. She says:
"Our core objective is to improve care and support families."
How the platform works
The platform prides itself on being independent and unbiased and doesn't take referral fees. How high up in the search you rank is governed by the amount of information you have on your profile, not by how big your marketing budget is.
As a provider with a profile on the platform, you can either populate all the information yourself or the data entry team at Autumna can do it for you. They provide a profile strength indicator which shows you if you have uploaded enough information. The stronger the profile the higher you are likely to appear in the search.

Shaleeza says: "It's very easy to set up a profile and navigate the platform. There's a statistics page where we can view how our profile is performing. We can see how many people have clicked on our profile and how many people contact us as a result."
The platform has been designed to help providers attract the increasing self-funding market. Staff visibility is becoming a major differentiator, so Autumna allows relatives to 'meet' the care home's manager and other key workers through short bios and photos.
Lessons learnt
The more information you can put into your profile, the better.
Use Autumna's data entry team to help support you in setting up your profile.
Think about how you can differentiate the care you provide, even things like Wi-Fi access can make a big difference to family members.
Costs
In response to COVID-19, Autumna is offering every registered care provider a free standard listing. This provides families with the core information they need when they can't visit homes.
If you want to be more visible and provide more information, you can have a premium listing. This costs £57 per month for care homes and live-in care branches, and £33 per month for home care or domiciliary agencies. A premium profile means you can add more details to your profile, including 200 datapoints, multiple images and videos, and staff profiles.
Further information
For more information about CHD Living, visit www.chdliving.co.uk or call 01483 413 121.
To find out more about Autumna, visit www.autumna.co.uk/about/autumna-for-care-providers or call 01892 335330.
Back to Success Stories