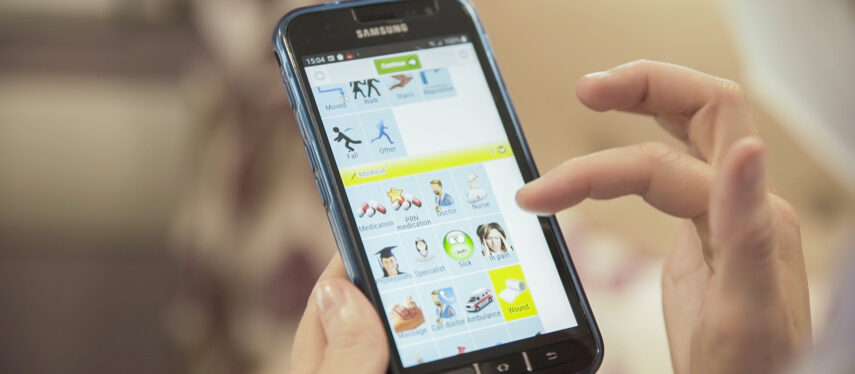 Parkhaven Trust: innovation hub helping others
Choosing the right technology to benefit your organisation is an important decision. Parkhaven Trust, a not-for-profit charitable organisation, has embraced technology for their new residential and nursing service for people with dementia.
Now they are part of an innovative project by the National Care Forum (NCF) to support providers to find out more about technology.
The Hubble Project offers you the chance to virtually visit 'innovation hubs' to learn how other care providers have introduced, used and evaluated digital technology to improve care.
Background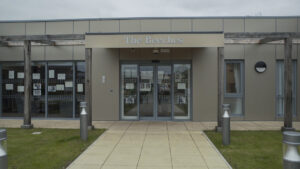 In November 2019 Parkhaven Trust opened The Beeches. A new residential and nursing service for people with dementia in Merseyside. Four years in the making, the team wanted to have both residential and nursing in the same building to support residents as their dementia progressed.
Kim Crowe, Chief Executive of Parkhaven Trust, said:
"We've been caring for people for over 125 years. At the heart of The Beeches was a desire to use technology to provide the highest quality environment to cater for the needs of people with dementia."
Following good practice from the Dementia Design Centre at Stirling University, tools such as circadian lighting, acoustic monitoring and electronic care planning ensure that people are cared for using the latest technology.
Acoustic monitoring
Traditionally Parkhaven Trust would do hourly checks on residents during the night. By opening the door and light coming in, residents could be disturbed. Now staff use sound detecting technology, called acoustic monitoring, which listens to sleeping residents.
The technology knows what is normal for the individual and will trigger an alert for staff if anything changes.
Kim explains:
"For example, if someone usually snores at night and they stop, it will alert staff who can go in and check on the resident. It means we're not disturbing people unnecessarily, but we can keep people safe."
The system uses sound and video, and staff take hourly turns watching a computer to monitor residents' wellbeing.
Sensors recognise when a resident gets out of bed and lights will come on to lead them to the bathroom.
Circadian lighting
Circadian lighting is designed to help regulate the body clock. The lights mimic the natural rhythm of light during the day.
Research has shown that it can help sleep patterns and keep people more alert during the day, while being restful at night.
Electronic care planning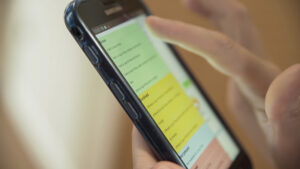 The team use electronic care planning by Person Centred Software that allows them to keep accurate, timely and detailed information.
Instead of staff spending time at the end of their shift writing up all the paperwork, they use handheld devises that record patient care in real-time throughout the day.
In a few taps of the device staff can record care and the system will flag any issues, such as if a resident loses too much weight.
Benefits
The team at Parkhaven Trust are already seeing the benefits of implementing the technology.
Kim says:
"Already we've seen falls reduce by half, which is making a huge impact. It gives peace of mind to staff, residents and their families. Technology doesn't replace great care, but it does give us extra support."
Lessons learnt
Be clear about what you want to achieve before investigating what technology you could implement
Try not to do too much at once. Introduce different tools at different times so you aren't overwhelmed.
If you're thinking of using acoustic monitoring, speak to family early to bring them on board and be sure that you have strong protocols on data protection.
The Hubble Project
You can hear the Parkhaven Trust, alongside other providers, sharing their knowledge for NCF's Hubble Project. Virtual visits are taking place until December.
To attend a session and find out more, visit www.nationalcareforum.org.uk/the-hubble-project-digital-innovation-hubs
For more information
Visit www.parkhaven.org.uk to find out more about Parkhaven Trust.
Back to Success Stories