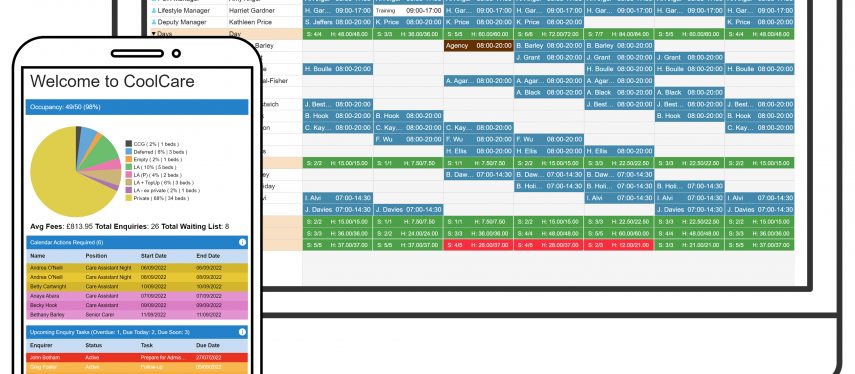 St Martins Care: Gaining greater visibility over staff levels decreases costs
One of the biggest challenges for care home managers is managing staff vacancies and balancing this with the cost of using agency staff. Employing over 400 staff across six care homes in the North East, St Martins Care (SMC) explains how CoolCare has helped the group better manage staff levels and budgets.
"We needed to understand reasons why staff are not working, so we can compare the cost of agency with what that shift would have cost if an employed staff member was working," explains Keith Milton, Group CEO of SMC. "When we understand how much extra cost it is to us to pay an agency and look at ways to reduce this, we can invest that money in the business in other ways, such as increasing wages for employed staff."
SMC only knew how much it was spending on staff, rather than the breakdown of where those costs were going.
"We didn't have a drill down of where people worked, what areas staff were working in, so there was no connection between cost of hours and the staffing model," says Keith.
Furthermore, SMC couldn't see why staff vacancies were occurring (e.g. due to sickness, holiday or training), and other than the cost of agency staff, there was no visibility of why or where agency staff were being used.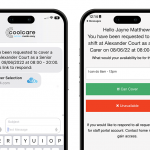 Improved Oversight
CoolCare brings together a complete dataset, giving SMC a full picture of staff in the building, both employed and agency, at all times. It also allows for staff records to be inputted, and will flag up HR elements such as when a probation period ends, DBS checks expire, holiday requests and due appraisals.
This enables SMC to better manage staff levels, both from a monetary and day-to-day management aspect.
Keith highlights the three critical report elements are:
Rota
Giving a clear picture of who SMC wants in the buildings, when and how many to ensure safe staffing levels, SMC inputs shift patterns and then allocates shifts to staff, taking into account planned absences.
"Staff also have access to the rota, via mobile devices so can see if there are any available shifts they would like to pick up," adds Keith.
Time sheets
The timesheet system allows for clocking in and out, and is an effective way to accurately record who is in the building.
Managers can remotely view the system, and day-to-day reporting enables them to review staff levels; they can immediately see who's meant to be in and who isn't, and can quickly manage shortfalls accordingly.
Agency ledger
Recording when SMC is using agency staff and why enables the finance team to analyse not just costs for agency shifts, but the reasons why shifts are being covered.
"For example, is agency covering an absence due to sickness, a training course, or holiday? Can the rota be better managed?" explains Keith. "We can also record who the agency is covering, as well as the name of the agency and who is coming."
Vitally, SMC can quickly identify what is being spent on staff, how much agency staff are costing, and why agency has been used.
"If wages have been up that month, we can now see the reasons why and if possible, can address and make changes accordingly," says Keith.
He points out that once management understands the numbers, they can ensure hours fit the 'safe care' staffing levels, and make changes if necessary.
"In the last 18 months we intrenched the process in the business. We can sit with individual managers and can cost, budget and review over staffing or under staffing," says Keith.
Return of investment
As well as seeing opportunities for reducing costs associated with agency staff, there is now a time-saving element for managers too.
"Quantitatively, we have a level of detail we've never had before; we can extract data from CoolCare and use it to reconcile what we're paying to what we were expecting to pay, and we can now better plan our budgets," says Keith. "As a qualitative management tool, we are ensuring we have right people rostered at the right time, and HR actions are done well and efficiently.

"All of this is enabling us to run our business as tightly as possible without compromising care," Keith concludes.
Back to Success Stories