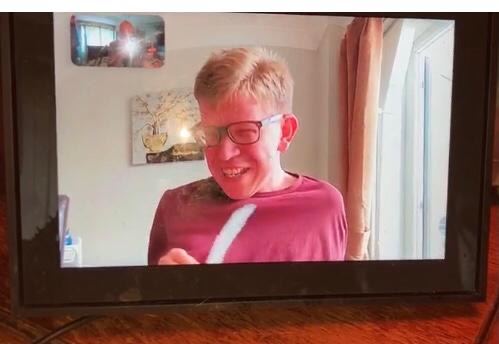 Staffordshire County Council: using Facebook portals to deliver sensory services online
When Staffordshire County Council was forced to deliver its services online due to the COVID-19 pandemic, the team secured 10 Facebook Portals. These are allowing them to deliver sensory sessions online for people with complex learning disabilities.
Background
Staffordshire County Council provide care and support services to 189 adults with learning disabilities. Usually the team would deliver face-to-face sensory sessions, but the COVID-19 pandemic meant that activities had to stop.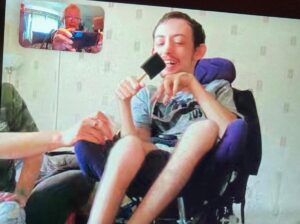 That's when they decided to trial a virtual way to deliver services.
Debbie Brackstone, Specialist Day Opportunities Manager at Staffordshire County Council, says:
"It felt like a real opportunity for us to reach people and their families during lockdown. Some were shielding or isolating, but they still needed us."
NHSX and Accenture supplied 10 Facebook Portals to be put into the homes of the people they support.
Facebook Portals allow you to video chat and the device includes its own stand.  It can follow the person around and allows you to be hands-free, so that families can take part in the session.
Delivering sensory sessions online
The virtual sessions started in July 2020 with families who were willing to take part in a pilot.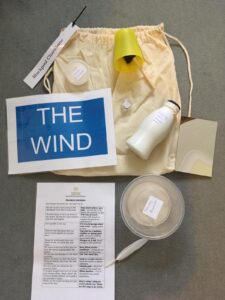 Sensory story bags were created and sent to the families. Each bag contains a story of around 10 lines and each line of the story is accompanied by the relevant sensory experience. This could be something like a feather or sand.
The facilitator has the same story bag and experiences so that the story can be shared and enjoyed at the same time.
The staff member reads the story and does the activity, and the family mirror this with the service user. The repetition and routine help levels of engagement.
The team are delivering 15 sessions a week to supplement face-to-face when rules allow, and their community outreach.
Delivering the sessions virtually means that the team don't have barriers such as capacity in the building or geography.
Feedback from families
Families have told the team how valued the sessions have been and that they've seen real interaction from their loved ones.
Debbie explains:
"They've told us it's been a lifeline. It also takes families out of their caring role and gives them time together where they can have fun."
In this video, service user Andrew enjoys the sensory story 'watering Grandad's potatoes'.
Debbie says that the team has seen some service users really blossom from the interaction and it's had a positive impact on their mental and emotional wellbeing.
She says:
"For example, one man we usually see face-to-face has really enjoyed the virtual sessions because it's one to one and there aren't other distractions. He took the feather from the story and was tickling the staff member on the screen and of course she was reacting, so it was very special."
The team ensure that each session is person-centred and adapted to the individual's preferences and ability.
For example, when a service user's family were due to have a baby, the team developed a story to prepare the person for this change in their family.
Benefits for staff
Staff have been motivated by the virtual sessions. It's allowed them to utilise their own skills, such as one team member who plays guitar.
Debbie says:
"Staff are energised by the virtual sessions and excited to develop it further. They are researching and sourcing new possibilities and ideas all the time."
Expanding for the future
The team are working on scaling up the service and want to offer help to other local authorities and providers.
Kelly Gray, Care Services Lead, said:
"We're keen to hear from other local authorities and providers that might want to partner with us and learn from what we've been doing. We're not restricted by miles anymore and we know what the benefits are for virtual service delivery."
The team can help by providing staff training and the sensory bag and story packages.
They've secured support from Digihealthwell, who will provide 4 TV portals and 10 Amazon Echo Shows to pilot in the services.
They have also partnered with an organisation called Wavemaker to gather information and data around the services that are using technology.
Advice for other providers
Don't make assumptions about individuals as it'll surprise you how quickly they will adapt and embrace virtual sessions
Ask families to try virtual sessions and allow them to have a play with the equipment so they can see what it can do
Technology like Facebook Portals are adaptable, you don't have to use Facebook to access it; you can use it through other platforms like WhatsApp.
For more information
To get in touch with the team at Staffordshire County Council and hear more about their experience, you can contact Kelly Gray, Care Services Lead, on [email protected] or visit their website.
Back to Success Stories