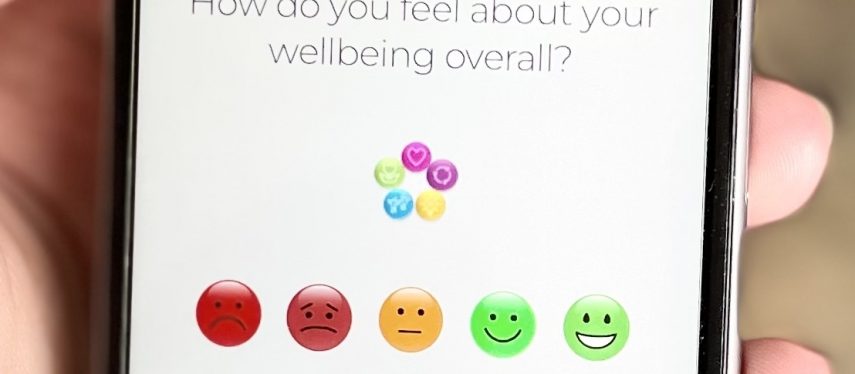 Sussex Grange: Increasing staff retention with technology
Sussex Grange, a provider of residential and care at home services in West Sussex, explains how the Umbrella Insight software increased staff engagement and satisfaction and enhanced staff retention.
While Dr Tom Jameson, the proprietor of Sussex Grange care home and domiciliary, is an early adopter of technology and regularly looks at ways in which technology can make improvements to their service delivery, he wasn't initially aware there were better and more efficient ways to engage with staff.
Sussex Grange thought they had a good staff engagement process in place. Tom explains,
"I take the attitude – if you don't speak, we can't listen – we need to hear the feedback before we can act on it. We had clear procedures for staff to give all types of feedback, from little grumbles to big complaints, ways to give positive feedback, and a suggestion box of how we can do things better; however, not everyone took advantage of this, and some people were going under the radar."
In a conversation with Neil Newman, Operations Director at Umbrella Insight, Tom proposed the idea of using their feedback system, which is used to engage with next of kin, residents and carers, to engage with staff as well. When explaining the platform, Neil says
"Our aim is to instigate conversations that typically wouldn't happen in a workplace. This is because as well as the platform being highly accessible and available 24/7 on any device, staff are more free and less intimidated to express their true views, experiences and suggestions. Our platform is exceptionally easy and quick as staff can give meaningful feedback in as little as 30 seconds."
The platform also has a multitude of other capabilities and the instant alerting via email ensures management are informed instantly of submissions that meet the criteria they have set. This enables them to react quickly to situations preventing issues from festering into larger problems. It also allows the team at Sussex Grange to support their staff in a responsive way as they are not solely reliant on their automated monthly report.
How does it work?
Staff give feedback on a sliding scale using emojis to demonstrate how they are feeling; from a smiley face to indicate that all is good, through to a frowning emoji to show where improvements can be made or where they are unhappy. Neil explains why they use emojis,
"The reason for this is that everyone relates to their emotions far easier and thereby can respond far quicker to the questions. The other advantage of this is that you actually understand the sentiment of staff, rather than trying to assume or calculate."

"It's very quick and easy for staff to engage with," says Sophie Hare, Operations Manager.
The results speak for themselves. Sussex Grange now regularly has feedback from around 70 per cent of staff, and the organisation can go back to staff in a timely way, and get issues sorted quickly before they escalate. Not only does this provide great evidence to the CQC that they care for and support their staff but also Sophie confirms that,
"This is really helping with retention of staff as people feel listened to."
As part of the solution, the business is presented every month with a fully comprehensive report, saving them considerable time in compiling and analysing data, which tracks and trends a variety of measurements, as well as collating qualitative, quantitative and emotive information.
Other benefits – improving staff wellbeing
As well as being useful from an HR problem-solving point of view, the new system is a great tool to support staff wellbeing. By asking the question 'how do you feel about your wellbeing overall?', Sussex Grange can quickly identify where staff are facing non-work-related challenges, and give additional support where appropriate. Sophie explains that this isn't only great for staff but,
"With wellbeing now part of the KLOEs, the Umbrella Insight platform fits perfectly with that and we can evidence that to CQC."
Lessons Learnt
Sophie stresses that to make it work, staff had to see the real benefits and see it as a useful tool.
"When we introduced the new system, we had to ensure staff understood it wouldn't be hard or time-consuming, it wasn't challenging, and the system would be easy to use. The survey was weekly but then we changed it to monthly (we felt this was less demanding on the team).  Whilst the final report is being prepared by Umbrella Insight we instantly receive 'happiness alerts' for anyone scoring a 2 or less (sad or grumpy) in any area so we can support them immediately (rather than just using the full report generated). Staff appreciate it as it gives them an opportunity to express themselves."
She points out staff engagement must come from the top.
"You need to be proactive and have easy systems in place in order to engage. Plus, you must act on any issues raised. The feedback comments are really useful in creating an action plan to address any concerns. I absolutely love the Umbrella Insight platform and I'm totally converted."
Find out more about Sussex Grange
Find out more about Umbrella Insight
Back to Success Stories