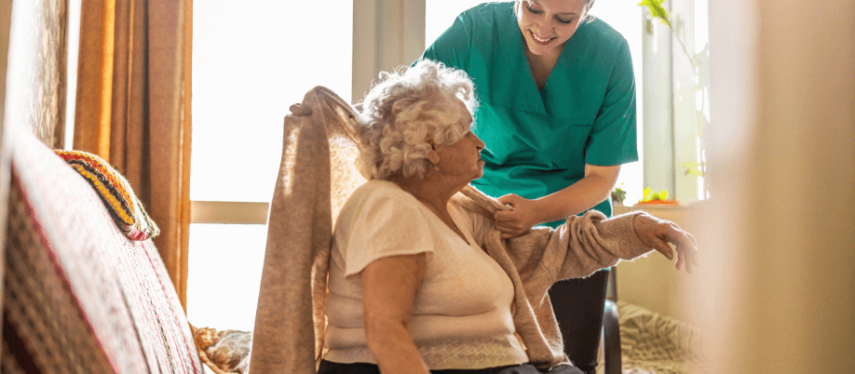 Sussex Grange: What to consider when changing tech suppliers
Delivering both domiciliary and residential care support in the South East, Sussex Grange know how much of an important role technology plays in allowing the smooth operations of a care service.  
After 10 years with their current supplier, they made the tough decision to switch after encountering problems which were proving difficult to solve. As the Director, Tom, explains, 
"In the beginning they were the right choice and provided good software at a good price. After changes to their business structure we started experiencing problems that didn't seem to get resolved. The software became expensive, and we were struggling to see a return on investment."  
Glitches in the system meant that carers were unable to connect to the software whilst out in the field and the problems they experienced didn't always get fixed after seeking the relevant support. As Sophie, Operations Director at Sussex Grange, explains, 
"Carers already have a really tough job. It's our responsibility to make other aspects of the job as easy as possible for them so they can get on with caring for the client. The errors in the system made that difficult and took up a lot of staff time."  
Finding a new supplier
Eventually, Sussex Grange decided to take the plunge and find a new supplier. They did as much research as possible to ensure they really understood what was out there and could make an informed decision. Tom details their approach: 
"We have an excel spreadsheet we take with us to care shows which allows us to see at a glance the pros and cons of each supplier. This really helped us narrow down our choices and get a feel for what could work for us."  
Book online demos to get better insights and drill down into some of the specifics. This will also help to get a feel for the interface and gives you the opportunity to ask additional questions.




 

Join care forums on Whatsapp or Facebook groups so you can ask questions and easily see what other people are saying about the software they're using.

 
Things to consider 
Switching suppliers isn't a simple task and can be a tough time for a care service. A key thing you want to check is your contract and note down key dates that relate to contract renewals and amendments. As Tom explains, 
"I asked to make an amendment to the contract but wasn't made aware that any amendments automatically led us to sign up to a 3 year renewal period." 
Luckily, Tom didn't finalise an amendment with the supplier but due to another clause that specifies the notice period for a contract break, Sussex Grange were forced to stay with the supplier for an additional year. 
Another aspect to consider is the data transition from one supplier to another. Sussex Grange are yet to make this change, but are currently discussing how they will manage day to day care notes whilst the transition is taking place.  
Despite these challenges, Tom and Sophie are adamant that this experience hasn't put them off from staying digital. As Sophie explains, 
"It has been difficult but it's well worth the struggle. We would never go back to paper. The ease of accessing information at your fingertips is a huge time saver. The overall governance of our service is dependant on digital. We have a clear oversight of the business and that is invaluable." 
Back to Success Stories