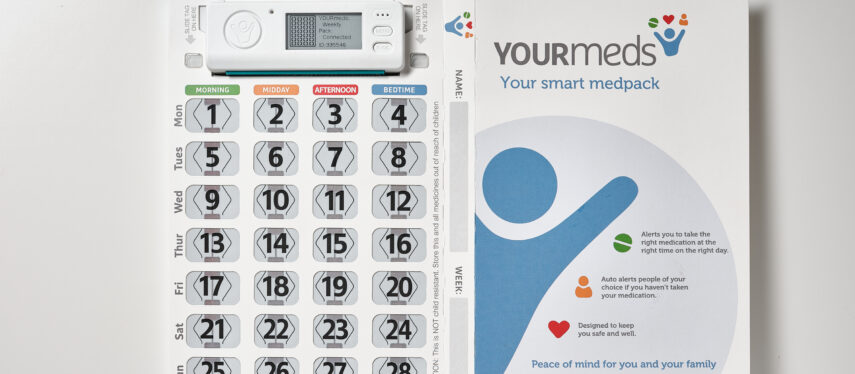 West Lothian Council: medication alert system
The social care team at West Lothian Council were looking for a technical device that would promote independence for those living in the community. The team has been piloting a medication management system that encourages individuals to take their medication on time and alerts the team if anything goes wrong.
Background
NHS figures estimate that fewer than one in two people take their medication correctly. This can lead to falls, illness and deterioration of medical conditions.
West Lothian Council is one of the first local authorities to introduce YOURmeds. It's a smart medication management system that helps people take the right medication at the right time.
Angela Spink, Social Care Manager at West Lothian Council, said:
"We have some staff that go into people's homes 3 or 4 times a day to check that they are taking their medication correctly. But people were telling us they didn't always want someone in their home, and they wanted to be more independent. By using technology we've been able to put them back in charge of their care."
How it works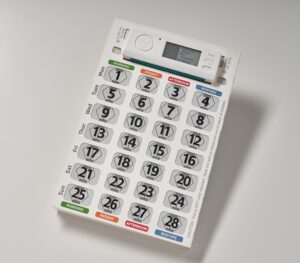 The YOURmeds device looks like a traditional dosette box or pill organiser. But the device has a smart tag in it that clips to the medicines pack. It visually and audibly alerts the person when they need to take their medication.
When it's time for someone to take their tablets, the device beeps and the screen indicates what number pod to open to retrieve the medication.
The system collects data and can tell the social care team:
if the medication is taken at the right time
whether the right medication is taken
missed medications
when too many medications are taken.
If any of these happen, the social care team is alerted. The team can also monitor people in real-time from the office through an online dashboard.
Benefits
In the initial trial of 24 people, the percentage of people taking their medications correctly was up to 83%.
Angela explains:
"Using the system has significantly improved the number of people taking their medication at the right time. We can also clearly follow and track adherence and compliance through the data. It allows us to check in on those that aren't taking their medication correctly, to investigate why and put in additional care if needed. Sometimes all they need is a phone call."
Although the system has given a cost-saving and some care visits have been able to be redeployed elsewhere, Angela is clear that the real benefits are to the individuals they support.
She said:
"We're using this system because it's about technology playing a supporting role and using the right tools for the right individual. The traditional way of going into homes doesn't work for everyone, and this puts people back in charge of their care. In turn this helps their health and wellbeing, as well as being reassuring to relatives."
Feedback
People who've been using the device and their families have seen benefits:
CH said:
"YOURmeds has helped me stay in my own home rather than having to go into a retirement home.  One time I didn't take my meds properly and the council could tell straight away which meant I got the medical support I needed at the time. My family lives quite far away so they can't support me with my medicines, so the Reablement Team get notified when I don't take my meds correctly, so I feel safe knowing that someone is always looking out for me."
Relative JL said:
"YOURmeds has helped my mum who is 89 years old to take her medicines on time.  Previously I was travelling to her house twice a day to help her with her medicines, but now I can monitor her through the app and give her a quick ring if she's not taken her meds."
West Lothian Council plans to steadily build on the pilot, introducing more people to the system over the coming months.
Advice to other providers
Think about how you are going to monitor the service, including overnight and out of hours.
Decide what alerts will be most useful and what window of time you'll allow people to take their medication before you receive an alert.
Pilot technology first to see how it will suit the people you care for before scaling up.
For more information
To find out more about West Lothian Council, visit www.westlothian.gov.uk
For further information about the technology, visit YOURmeds website: www.yourmeds.net
Back to Success Stories