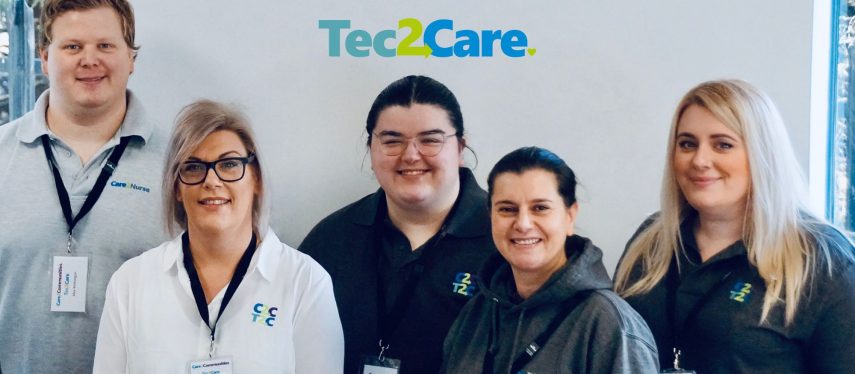 Care2Communities: using AI for quality, retention, and growth
Running a home healthcare operation is complex. Take rostering home care staff; it is time consuming at least and challenging at best.
Care2Communities, a rural home care service in Rushcliffe, Nottinghamshire explains how MyHelpa's software saves hours of manual roster management and increases staff efficiency.
When Stacey Danby founded Care2Communities, a unique provider offering tech monitoring services as well as delivering a range of in-person care services in the home, she knew she had to have the right processes in place to allow for growth.
"We are a flexible and person-centred care service, specifically for those living in a rural community; but delivering care to a rural community can have its challenges," she says.

After being introduced to MyHelpa, Stacey signed up Care2Communities before the company was operational. "We immediately saw its potential, and knew we'd have the right system in place for when we started to expand," she explains.
MyHelpa is advanced technology to help take the 'heavy lifting' out of the administration associated with rostering and the manual aspects of home care operations.
Alex Cavell MyHelpa Co-Founder explains, "Technology often doesn't understand the nuances and complexities of home care. MyHelpa uses Artificial Intelligence and a smart algorithm to automate the operational ecosystem, including building optimised rotas in minutes, logging care visits in real-time, and showing recruitment pathways, to name just a few capabilities."

"Our aim is to replace expensive, manual work with machine intelligence so time poor people can focus on delivering care," he adds.
Matching the right care worker to the right client at the right time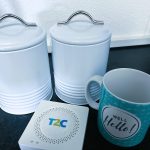 Built in partnership with home care professionals, the MyHelpa algorithm works out who's available and automatically matches personalities, qualifications, and care teams to the specific care needs of customers.
"We don't have to do the headwork – MyHelpa works out who's on holiday, what holidays staff need too," Stacey says. But she does point out, the system is only as good as what you put in.

"The more detail you input, the better it is at matching staff likes, dislikes, interests and training etc., to the person," she says. "Furthermore, staff have to update some aspects on the mobile app, such as their availability."
Finding the most efficient route
As well as pairing the right carer to the right customer, MyHelpa also factors in a care worker's location; this ensures scheduling works with optimum travel routes.
"We assist people living in smaller villages, and rural and remote settings. MyHelpa can plan the most effective route for a Wellbeing Assistant according to the day. No two days are the same for us because of the flexible model we deliver," says Stacey.
She points out it is sometimes impossible to plan routes, and there is often an element of human error when planning schedules.
In addition, MyHelpa will develop to know where accidents or road closures/delays are and can route a care worker via the quickest and most efficient route to the next client. The result is the care worker's whole day is fully optimised and there isn't wasted travelling time.
"From our perspective it works really well because if we are changing someone's care last minute to be responsive to their changing needs, the AI can recalculate the wellbeing assistant's route. Good scheduling helps Wellbeing Assistants be more productive and it gives us a live picture of what's happening and where Wellbeing Assistants are," adds Stacey. "We're a small company and still growing. As well as helping us run more efficiently, we believe MyHelpa will contribute to staff retention as people can see schedules are efficient and there is personalisation to the people they are supporting."
Opportunities within support networks
The system is fully data compliant and secure, and should a customer agree to certain aspects of data sharing, there is the potential to use MyHelpa in the wider community for the benefit of a person's care and wellbeing.
Stacey points out in rural communities, there are a lot of support networks in the community for people, and the software can be used to work with other professionals.
"For instance, if a hairdresser is unable to go, or has to change days, we can organise a social visit for that customer on the day the hairdresser can't go," she explains. "The hairdresser can also update us with other aspects we may need to be aware of for this person, such as a death in the family, so our Wellbeing Assistants can have prior warning of how the person may be feeling."

"In addition to us being able to visit when the hairdresser hasn't, we can also reduce our visits because the foot health practitioner has visited, or their neighbour down the road has popped in. This reduces the need for paid support, or that paid support can be used at another time when they really need it," she says. "The beauty of MyHelpa is there is always control and flexibility in the system; you can control permissions for who sees what detail."
Winter contingencies using virtual visits
MyHelpa also allows Stacey to schedule and record virtual visits, she explains: "What also makes MyHelpa different is it allows me to log virtual visits when we have done wellbeing calls or check in calls following an alert from our assistive technology. We can also plan virtual visits as a recurring need for an individual."

"This is a massive benefit, especially as we approach the winter months, and there may be the need to implement contingency plans where people receive check-in calls, rather than their usual in-person home care call."
Pricing
At a basic level, the Intelligent Rostering System is free to use, and there are different levels of subscription depending on need. The free level offers:
Account, Client, and Team Management
Intelligent Rostering System
Optimised travel routes & minimum wait times
Rota shift planning
At higher paid levels, a mobile app and other features including bulk adjustments, reporting and bill & pay rates.
"Our aim is to help care providers with advanced tech that can make a big difference – hence our free Intelligent Rostering System," Alex says. "We also offer one-month contracts – this doesn't tie the provider in for a lengthy period of time, and puts the onus on us to constantly look at ways of improving."
Find out more about Care2Communities on Facebook and LinkedIn.
Back to Success Stories