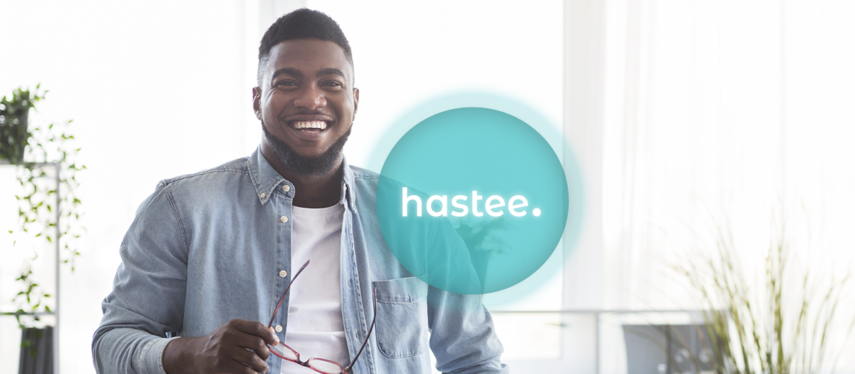 Graham Care Group: app for staff earnings on demand
Recruiting and retaining staff is always a challenge in social care. Many roles pay around the minimum wage and sometimes staff need cash advances on their wages to see them through the month.
Graham Care Group use Hastee, which allows staff to take ownership of their earnings. Staff can choose to pay themselves a portion of their wage when they need it.
Background
Graham Care Group own and operate nursing homes and care suites for over 500 people in Surrey and Kent.
The team already use technology extensively in their care, including care planning software, devices for vital signs, and rota planning software. They were looking for something to support them in making payment advances to staff.
Trisha Raisbeck, Business Services Manager from Graham Care Group, said:
"Staff do ask us for advances on wages and we understand and are sympathetic to their needs. Sometimes waiting until the end of the month for payment is too long. Giving traditional advances carries risks for the organisation and is administratively time consuming."
The team are working with earnings on demand provider Hastee, who they signed on with at the beginning of the COVID-19 pandemic. Hastee is a solution which allows staff to choose when they receive a portion of their earned pay. It gives employees choice and flexibility with little admin and no cost to the organisation.
How it works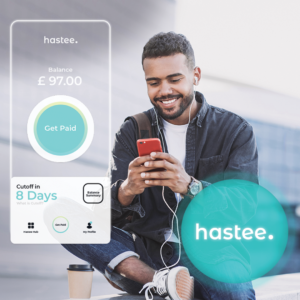 Hastee is integrated with payroll and time and attendance systems allowing staff to access their earnings as soon as they accrue them.
Graham Care Group use Planday as their HR system. Together, Hastee and Planday provide a seamless journey via a quick and safe app.
When a staff member completes a shift, the app updates with a portion of their earnings. The maximum a company can set their employees withdrawals at is 50%.
Graham Care Group, have set their staff a limit of 50%, giving them choice and visibility over their earnings.
Trisha says:
"Staff are sometimes too proud to come to us and ask for an advance. With Hastee they can access what they've earned through an app on their phone. There's no awkwardness and they can access it when they need it."
Staff are guided through how to use the app by emails from Hastee.
Reducing the administration burden
The app operates at no cost to the organisation.
Trisha explains:
"There's no admin for us to do other than we receive a report at the end of each month that details which staff have used Hastee and how much of their earnings they've withdrawn. It's simple to reconcile with payroll and then staff get paid the rest of what they have earned."
There's no impact on cashflow and there's no financial risk for the organisation.
Benefits
As well as the clear benefit for staff to access money when they need it, Trisha says staff really appreciate that the company cares about them and wants to support them.
She explains:
"Because it helps employees, it reduces turnover of staff and improves their passion. For us, there's no financial risk as people aren't receiving money they haven't earned."
The sign-up rate for the app has exceeded the organisation's expectations.
Promoting good money management
Hastee recognise the importance of financial management. For every staff member that signs up, they receive a series of emails on financial education from understanding budgeting to banking and savings.
Costs
Hastee is always free to the organisation. When a staff member makes their first withdrawal each month it is free, up to £100. After that Hastee charge a transaction fee of 2.5% each time they make a withdrawal. There isn't any interest charged.
For more information
To find out more about Graham Care Group, visit www.grahamcare.co.uk
For more information on Hastee, visit www.hastee.com
Back to Success Stories