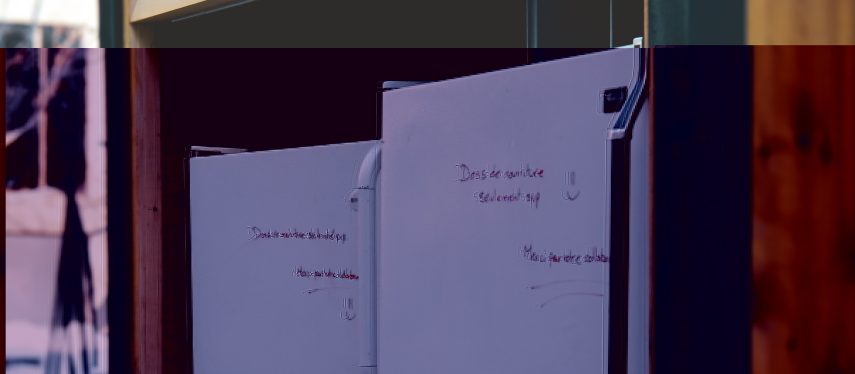 Holywell Care: sleeping sounder at night with good data protection policies in place
Robert Connor of Holywell Care outlines how using the Data Security and Protection Toolkit (DSPT) helps him sleep easier at night. It reassures him that the organisation is doing all they can to keep information safe and comply with data protection requirements, including GDPR.
 Robert assists his wife Sabe, a registered social worker, to run Holywell Care. The company offers adult social care in Lancashire, including a small home for people with learning disabilities, a domiciliary care service, and a care home for young disabled adults. 
Networking and benchmarking at DSPT training sessions
 Robert first became aware of the need for tighter data security back in 2018 with the introduction of GDPR and the Data Protection Act in the same year. He had already established a working group to look into GDPR compliance while bringing filing systems from the company's different locations into a centralised server. At the same time, the NHS were suggesting that digital records would be needed for future contracts. As a result, Robert picked up quite early on the DSPT.  
 Those legislation changes combined with a large, countrywide data breach that affected the organisation further propelled him to review and improve Holywell's arrangements. He attended two DSPT training sessions organised by Better Security, Better Care, the official support programme for adult social care providers completing the DSPT, where he met other providers and swapped experiences. It also gave him an opportunity to benchmark Holywell Care against similar care services. 
Top 3 reasons for embarking on the DSPT
Robert can now sleep sounder at night with the comfort of knowing he has good data and cyber security practices in place.

 

Robert is confident his systems are in line with data protection requirements.

 

Holywell Care's clients and staff are reassured that everything is being correctly implemented, monitored and managed.

 
Adding value for families while protecting residents 
 Robert has received reports from frontline staff of an increasing number of clients' family members monitoring care records. That's because many domiciliary clients and their families can log on to their own personal care records and leave comments for the care service. Robert regards this feedback delivery as very positive because it enables senior staff to gain greater insights and tweak care delivery where necessary. He also recognises how this exemplifies the need to protect the information available on care records, and what policies and processes the business must have in place to ensure this feature can be used safely.  
Staff benefit from the DSPT too
 Robert says: "Staff have been through the mill in terms of compliance. They've had to move from a paper-based to a digital system which has proved challenging for many people. It's still early days yet for people to see an advantage in doing this, but I'm confident it will come sooner rather than later." 
Why the DSPT is important for domiciliary care
 Picking up a package of care as a domiciliary care provider often gives the carer access to medical records and therefore providers need to meet 'Standards Met' accreditation on the DSPT. And that's why Robert believes embracing the DSPT is a 'no-brainer' – especially when it comes with free training and help. In Robert's experience, getting support online made him feel part of the conversation. 
"The DSPT training sessions were an incentive for us to keep up with new developments in the sector, but also to take the lead in certain areas of the DSPT, for example, questioning the credentials of professional providers of IT-related services and not assuming that they are risk-free, and reviewing some of our own IT-related policies. 

"It was exactly what we needed since we weren't at the centre of any local authority or centralised government discussions. Neither were we part of the NHS. I'm just delighted that Social Care is being supported in this direction. I think the DSPT training, which is free and available both online and in person, is a fantastic move.

"Here at Holywell Care we now have access to a dedicated team of people from our Better Security, Better Care Local Support Organisation who are happy to guide us and from whom we really have benefitted a lot."
Further information:
Back to Success Stories