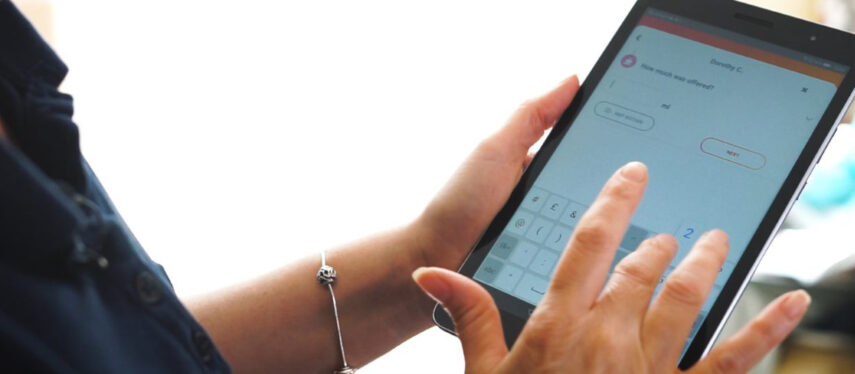 KEYFORT Group: using technology to drive forward care
The administration and management involved in care takes an immense amount of time. That's why many providers are using technology to help them track, monitor and plan care.
KEYFORT Group, who provide care in the community, talk about how moving to an online care management system is saving time, increasing accuracy and helping communication.
Background
KEYFORT Group traditionally had a focus on providing specialist support to people with brain injuries in the community across the north of England. Over time, they've expanded their services to also support students with a variety of conditions at colleges and universities.
Due to the expansion of the organisation, different teams were using different systems to log care.
John Pope, Partnership Manager and Clinical Lead at KEYFORT Group, explains:
"Some teams were using paper forms, others had information on excel or word documents. We felt that we needed to bring everything together in one system to help us coordinate and standardise our paperwork."
The teams were providing more CQC registered care. They realised if they wanted to gain an 'outstanding' rating from CQC, they would need to look at how technology could help them to bring everything together.
Using tech to log care
John had seen a promotion on Twitter for the digital care management system, Log my Care.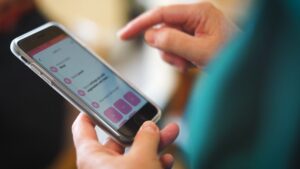 The easy-to-use, free software takes away the need for paper recording and allows staff to quickly log care and tasks digitally.
In July they started a pilot with their 24/7 nursing team which involved 6 staff and 1 manager.
Initially they were using paperwork alongside the digital system so they could check for discrepancies. But after 7 days of the pilot, staff wanted to switch completely to Log my Care.
John explains:
"With staff so quickly buying into using an online system, it's testament to how straight-forward and intuitive it is."
How it works
Care is logged through an app on a tablet in the individual's home or by staff using their own mobiles.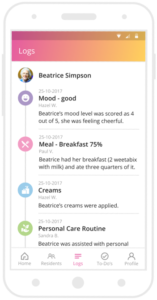 Carers log into the app and can instantly see what tasks they need to do. In a few taps, staff can log in real-time the care that has been given and type any notes.
The carer simply ticks when the task is done, and the manager can see that tasks have been completed.
The app also allows you to add any photos to evidence the care given. Log my Care updated the app with additional coronavirus monitoring tools, which allow carers to record and track symptoms of the virus to help prevent outbreaks.
Care plans and risk assessments
Due to its success, in September another pilot began on the care planning and risk assessment module of the system.
Care plans can be created quickly by answering questions generated through the app. The care plan creator software guides staff step-by-step through the process.
The app provides around 50 health and risk assessments which can be tailored to the individual.
It also means that all the care plans are in one place, making it much easier for CQC inspections and auditing. Charts and information can be downloaded and sent to commissioners.
The system can also schedule reminders for regular reviews.
Benefits
KEYFORT Group surveyed 39 staff who used Log my Care since the initial pilot to find out how it was making a difference.
The top 5 areas are:
the ability to share information with colleagues and managers
capturing all care needs and interactions
increasing accuracy over traditional methods
time saving
enabling the delivery of better care.
A proposal has now been accepted to roll out Log my Care to all staff in the organisation.
Costs
The core version of Log my Care is free. Additional add-ons are available from £30 plus VAT a month.
For more information
To find out more about KEYFORT Group, visit www.keyfortgroup.co.uk
For more information about Log my Care, visit www.logmycare.co.uk
Back to Success Stories