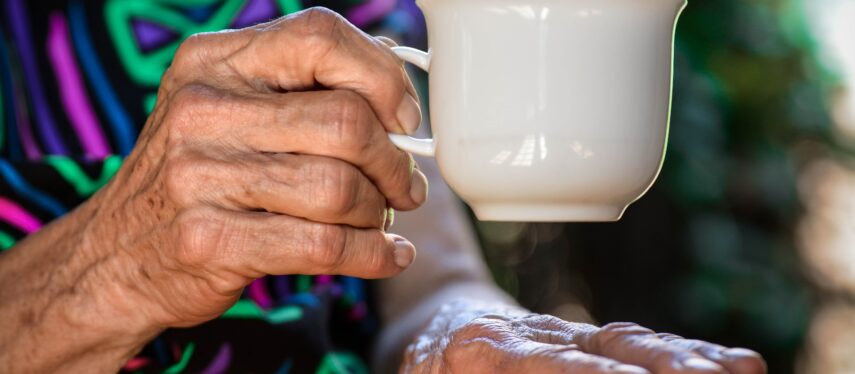 Love In Care: Improving home care workers' knowledge of data protection
Initially unsure about using the Data Security and Protection Toolkit, home care provider Love In Care now sees data security as a core element of their work. Love In Care is a small, local domiciliary healthcare provider supporting 22 clients, mainly within Black, Asian and Minority Ethnic communities in Leeds. 
Love In Care's data security journey has been gradual. In 2020 they registered with the original Data Security and Protection Toolkit (DSPT), reached Entry Level and gained access to the NHSmail secure email system. As a provider under an NHS Continuing Healthcare, they needed to meet this basic level to be compliant with their contract. And having NHSmail is enabling them to liaise directly and securely with their NHS colleagues.
Bespoke support from Better Security, Better Care
The initial experience was challenging. As Aqlia Choudhry, Managing Director, explains: "We really didn't have inhouse expertise on data and cyber security issues, so the first time we used the original DSPT we felt a bit overwhelmed. But then in 2021 we participated in a training session that gave us the encouragement and resources to keep going and we have now achieve Standards Met on the revised version of the toolkit. We did have to invest time and energy, but it paid off. And the expertise and bespoke follow-up support from the Better Security, Better Care trainers really made the difference."
Love In Care soon realised the real business benefits of having good data security arrangements in place, including how it supports CQC regulation compliance. As a result, they made a management decision to create a role for a Quality Assurance and Compliance Coordinator.
Supporting new care workers
The Better Security, Better Care resources and support has enabled them to create and implement policies which they did not have in place.
And they are ensuring that data security is a key element of their recruitment, induction and ongoing employee support and management requirements. Based on the Data Security and Protection Toolkit, they developed their own presentation materials based on real life scenarios that their own staff face.
As Aqlia explains "Many of our staff have been family carers in the past, and this is their first paid job in the care sector. So everything is new for them – including what is appropriate and inappropriate to share on a professional basis. We have really adapted our training and practice to ensure it is accessible and meaningful to them."
"We have always known that sharing information appropriately and safely is essential to the effectiveness of the service. But we have learned that we need to improve how we record all actions taken. For example, we have required additional clarification from Leeds City Council on restraint issues relating to a particular client. This highlighted our need to improve how we record actions we have taken and how we have communicated with relatives. We have been able to emphasise this with all our staff."
Being able to share information safely is helping them to improve care for individuals. For example, a couple was referred to them because the lady was initially refusing care. Love iIn Care was able to deliver sensitive, culturally-appropriate care, by working with an occupational therapist and social worker to understand her physical and mental health issues. As a result, the package of care they put in place has been accepted by her, and, having been bed-bound for several years, the lady is now able to sit out and enjoy the sun again.
Continuous improvement
So what's next for Love In Care? Aqlia says: "As an organisation we now know that we have baseline knowledge and are continuously embedding data protection in our workforce.  We are now more self-aware as a senior team and think deeper about the impact of data security. And we are more confident in terms of storing and sharing information."
Further information
The Data Security and Protection Toolkit is an annual self-assessment of a care providers' data and cyber security arrangements.
The freely-available Better Security, Better Care programme support care providers to review and improve their data protection and cyber security arrangements, by using the Data Security and Protection Toolkit. Find your local support partner.
Find out more about Love In Care.
Book a place at our webinars on data protection, cyber security and shared records.
Photo by Claudia van Zyl on Unsplash
Back to Success Stories