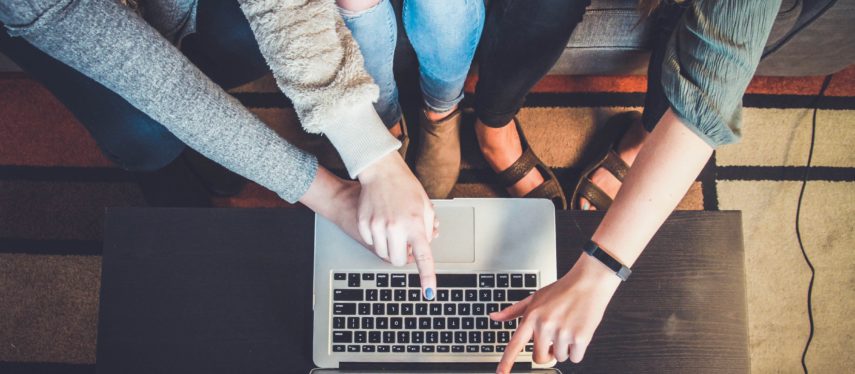 Manor Community's Story: Trialling an informal messaging app for Social Care
Manor Community recently completed a project to adapt and trial the internal enterprise communications tool MS Teams for use in a social care provider context. Aimed mostly at staff, they planned to use this new app to improve communication and hoped to include people receiving services as much as possible.
The team at Manor Community noticed that even though almost all members of their staff had smartphones, communication that wasn't strictly work-related tended to be carried out across an almost chaotic and random mixture of texts, emails, calls and messages across different apps like WhatsApp and Facebook Messenger. The goal became to rationalise staff communication and they decided to adopt a communication and collaboration platform.
They decided to implement MS Teams specifically for 2 reasons
MS Teams will replace Skype for Business on July 31st, 2021 (https://techcommunity.microsoft.com/t5/Microsoft-Teams-Blog/Skype-for-Business-Online-to-Be-Retired-in-2021/ba-p/777833)
the care sector as a whole is being pushed towards using technology and digital solutions in many areas, so they knew piloting this kind of development would be important for the sector.
When rolling out this project, Manor Community did not want to be seen to be just "adding another channel into this mix" of existing communication tools. They decided to develop some specific functionality and guidance so that Microsoft Teams became useful and useable enough to be the accepted and only real way of communicating at work.
They surveyed staff and clients so that the genuine needs and practicalities of installing an app like this in a care workforce could be understood. They also trialled lots of collaborative functions, some more operational utilities and various staff groupings before promoting the app and its accompanying guidance literature to the whole organisation.
They appointed 'champions' within some staff teams so that they could really push using the app instead of carrying on texting and emailing and WhatsApping each other. These champions also helped other staff learn how to use the platform and supported the team to start to work collaboratively, for example by co-creating surveys for decision-making remotely.
At the end of the the project, they developed a range of technical, introductory and easier-read materials about the platform which could be picked up and used easily by any other providers wishing to upgrade their communications systems in a similar way.
What were the key challenges?
The main problem was convincing staff about the benefits of MS Teams. The team felt that they could tell staff that this new tool would
make communications vastly more efficient
offer fantastic digitally-enabled updates
improve collaborative work
but that it was hard to convince everybody straight away that any new technology isn't just something else being sent down the line because it is supposedly "what we should be doing" .
However, when people began using the app it became really popular and people really took it up positively. Manor Community bench-marked digital confidence before and after the project and this showed that people's digital confidence really grew through the project. They also found that staff enjoyed the instant interaction it offered to senior team levels and that they had a general sense of being more connected to their team instantly.
What was the outcome of this project?
Essentially all of Manor Community are now using MS Teams, often from personal phones or devices. MS Teams is now so embedded that it is simply the accepted way to communicate informally between anyone in the organisation. It is now a standard part of induction to be set up and shown how to use the app.
They have found that the collaborative updating functionality really benefits services. The general condition of someone or a specific little detail about something to keep an eye on or check up on can be shared directly to the specific group of staff that are working with that person. This means there is a live, real-time report of relevant observations and actions or the relevant staff members can get updated when they start working, even if shifts are at very different times and communication would conventionally be a struggle.
Manor Community have also started to test using the app to allow some of the people of working age with conditions related to capacity that receive their services to respond to accessible polls and make some small decisions. This was incredibly encouraging and it really felt like the app could be scaled up to safely and appropriately allow clients to get involved properly too and see some of real benefits of instant communication and closer access to senior decision-makers.
A team leader at one of Manor Community's residential homes, said about the project:
"I only said earlier today, how good I feel Teams is for staff. It's great, I can see what's happening in work, even when I'm not there. It keeps me up to date and allows us to communicate with each other, across the houses, from one place, like WhatsApp for work. Staff appear to be getting better at using it, a couple said they didn't look Teams on their days' off. More are using it as time goes on."
Further Information
If you would like any more information about this project please contact:
Back to Success Stories