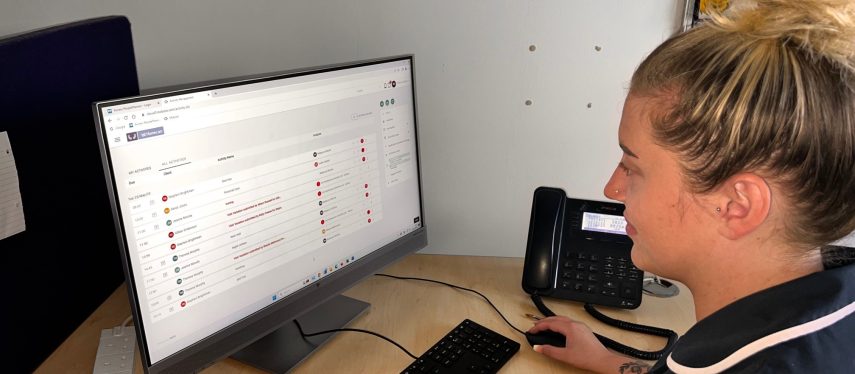 1st Homecare: Keeping data secure with the DSPT
1st Homecare is a domiciliary care service operating across 3 locations and supporting 200 clients. They heard about the Data Security & Protection Toolkit (DSPT) through their local trade association, and didn't want to miss out on the opportunity to check and improve their data and cyber security arrangements with free support from a qualified team. As John Rennison, CEO, explains: 
"Hertfordshire Care Providers Association are one of our Local Support Partners and were really helpful in getting our DSPT published. We were met with obstacles last year that stopped us from publishing, but this year had the right support to get us through."  
Local Support Partners are part of the official Better Security, Better Care support programme and offer care services tailored, expert advice to complete the DSPT. 
Publishing across sites
John attempted to submit 1st Homecare's DSPT the previous year, but wasn't confident that the business had the correct answers and felt like they needed to do more to reach Standards Met accreditation. 
They were ready to submit again after making improvements to their policies and procedures, which were the same across all 3 sites. This meant they could complete one DSPT submission for all sites, but needed support to do this. As John explains, 
"Hertfordshire Care Providers Association liaised with Exeter helpdesk to get us published across all 3 of our sites which was great. We didn't have to navigate that ourselves and go back and forth with the helpdesk, they were able to take control of that for us which made the process much easier."  
Unlocking the advantages
1st Homecare were able to access the Adult Social Care Digital Transformation Fund after completing the DSPT, which was a big benefit for the business. As John explains, 
"We've accessed funding to implement digital social care planning records and wouldn't have been able to do that without completing the DSPT. It's a big benefit that should help to improve our service." 
Another important benefit, in John's opinion, is the comfort that comes with improving your data security measures. 
"It's a great checklist to see what to look for when making your data secure. It gives you peace of mind in knowing that you're doing everything you can to protect your businesses and other people's information."

"Going digital means implementing the equivalent controls you would for paper records – and the DSPT is applicable to both. It makes sense for all care services, irrespective of structure and size, to complete it. There are real risks out there however you store your information, and the DSPT will help you to reduce that risk." 
Further information
Back to Success Stories