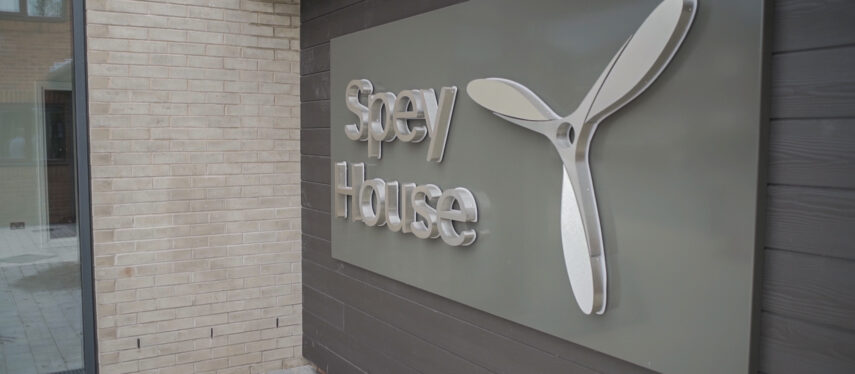 Johnnie Johnson Housing: giving residents independence
Technology can help give residents independence to go about their daily activities. At Johnnie Johnson Housing, going for a walk or making a cup of tea are encouraged by using technology to keep people safe and give them confidence.
Now the team is sharing their expertise with others. They are part of the Hubble Project by the National Care Forum to support providers to introduce technology to improve care.
Background
Johnnie Johnson Housing provides homes for over 5,000 people in the North West, North East, Yorkshire and Derbyshire. Astraline, a division of Johnnie Johnson Housing, is a national telecare provider that uses digital technology to "enable residents to live longer and better lives".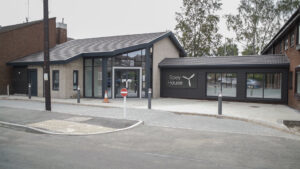 They manage Spey House which provides extra care housing in Stockport for older people and those with dementia.
It's recently been completely redesigned to give residents their own independent apartments with a range of support services on site.
Innovative technology, like smart watches, fall detectors and sensors that monitor activity levels, are being used to support people to live independently.
Joe McLoughlin, Director of Astraline, says:
"Our redevelopment of Spey House is designed for dignity. We wanted to utilise different technology to make peoples' lives easier."
Benefits to using technology
Joe explains:
"Technology has the potential to transform lives. It increases independence, allowing people to live longer in their own homes. Also, traditional care packages can often be expensive and out of reach for many. Telecare or Technology Enabled Care Services as it's now known, involves using alarms, technology and digital tools to help support people."
The term Technology Enabled Care Services includes:
telehealth – using electronic sensors or equipment that monitors people's health at home or in their communities
telecare – services that offer remote care, such as alarms
telemedicine – enables specialists and consultants to support patients remotely to diagnose and recommend treatments
telecoaching – using audio, visual and interactive communications to support healthcare, including prevention, management and programme adherence.
Joe says:
"TEC (technology-enabled care) is no longer a 'nice to have'. The pandemic has shown us it's vital."
Digital tools for independence
When looking at different technologies, Astraline build personas and customer journey maps with groups of residents and ask them to test and pilot them. This ensures they are personalised to the individual.
Service users can benefit from smartwatches. They remind people to go out for a walk and with the inbuilt GPS, staff can set up 'safe zones' around the home. Family or support circles will be alerted if someone leaves the area.
The watches also give service users reassurance that someone always knows where they are.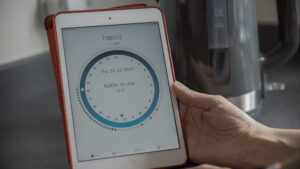 The homes contain smart plugs from the company Howz. By connecting these to appliances such as toasters or kettles, carers or family members are alerted and know the resident is going about their usual activities.
Capability known as machine learning can understand someone's routine and look for any deviation from what is normal for that individual.
The team use technology such as movement sensors and voice-controlled lighting to help residents go about their daily lives.
Joe says:
"It's all about encouraging safe activity and using technology to support us."
Lessons learnt
Work with your service users to find out how they want tech to help them and involve them fully in the process
Try and plan what tech you'll need for the future, rather than just what you need right now
Don't do too much at once. Pilot and test things to make sure it's right for your organisation and service users.
The Hubble Project
The team are sharing their learnings with other providers as part of National Care Forum's Hubble Project. You can hear from Astraline about how they've introduced technology and improved care by virtually visiting 'innovation hubs'.
To attend a session and find out more, visit www.nationalcareforum.org.uk/the-hubble-project-digital-innovation-hubs
For more information
Visit www.jjhousing.co.uk to find out more about Johnnie Johnson Housing.
For more information about Astraline visit www.astraline.co.uk
You can also find them on Facebook @AstralinePersonal and Twitter @_Astraline
For support
We've introduced the Digital Signposting Glossary to help you navigate technical terms. Our easy-to-use glossary contains hundreds of terms with short explanations about each entry to support you to understand technical terminology.
Back to Success Stories