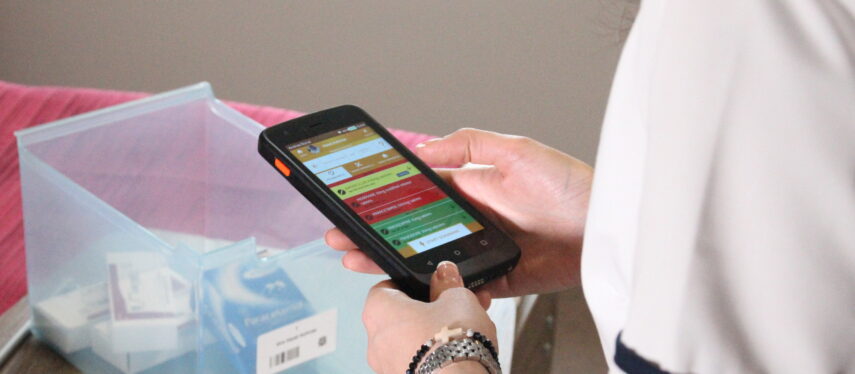 Perran Bay: transforming medicines management
Perran Bay Care Home in Cornwall has been providing residential care for over 70 years. They decided to implement an electronic medication management system to free up staff time, reduce errors and make stock control easier.
Background
NICE guidelines recommend that medicines should be supplied in their original packaging. When Perran Bay's pharmacist stopped supporting monitored dosage systems or blister packs last year, the team realised it was a good opportunity to think again.
Care home manager, Linda Whitford, says:
"Medicine management has always been a challenge. We wanted to find a digital way to make it more efficient to administer. Any new system needed to help keep our residents safe so they would continue to receive optimum care."
The team had previously implemented an electronic care planning system, so they began to research electronic medication management systems (eMAR).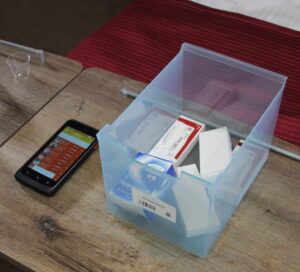 After attending trade shows, having demos from different companies, and speaking to lots of providers, the team chose the Atlas eMAR system by Invatech Health.
Linda says:
"The technology impressed us because it was easy to use, and it links us with the pharmacy automatically. Also, their system had carried out research and evaluation by Cardiff University to back up their claims. They even had a medic on their team that was looking at the data."
Staff at the care home were fully involved with the decision-making process around moving to a digital system to ensure they all on-board and had the opportunity to ask questions.
How the technology works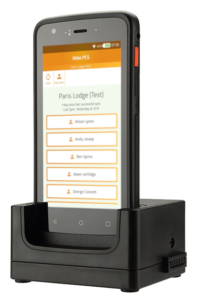 Staff use hand-held devices when administering medicine to residents. Simply by scanning the barcode on the pharmacy label, the system runs automatic safety checks.
The system analyses whether it's the correct medication for that resident, whether it's the right timing and whether the dose is correct. It will then flag any potential issues. Staff can also record if a resident has refused the medication.
The system registers everything automatically, making it easy to download reports and audits. It can also help manage stock levels.
Linda says:
"It used to take us between half a day and a day to just check our medicines and reorder. Now it takes 20 minutes. This means our staff have more time to spend with residents."
Making a difference
As well as freeing up staff time, the system has helped Perran Bay be much more confident about future CQC inspections.
Linda says:
"We feel that the system has helped improve the safety of the medication administration process here and reduce errors. It's helped us to decrease the quantity of medicines needed, ensuring much better stock control levels. We're now in a really positive position for future CQC inspections and it gives us peace of mind that we're providing the best care possible."
Linda highlights that the data produced by using an electronic system helps to cut down on paperwork, with audits and information quickly available when needed. She explains:
"If a resident has to go to hospital we can log onto the system and print out all the information that's needed. Key paperwork such as what medication they are on and when they last took it can be easily printed off and given to ambulance crews for the red bag."
Lessons learnt
Ensure you spend time on staff training so that staff have enough support to learn the new system thoroughly.
Getting the right pharmacist who wants to work with the system is crucial. Your software provider should be able to help you with this.
If you're using other digital systems, such electronic care planning, look to integrate all your systems.
Costs
The costs for most eMAR systems including ATLAS eMAR is built up of the following:
Software charges which are based on per registered bed per month.
Hardware charges – the software runs on Android devices which also have a barcode reader. The options include brand new devices (including 3-year support), trial devices and the option of running the ATLAS eMAR software on your existing e-Care Planning devices if suitable.
Implementation and training –aAlthough the implementation is very light touch, there are many steps involved that need coordination. Training is provided through e-learning.
For a discussion of the cost options please contact [email protected]
Further information
For more information about Perran Bay Care Home visit www.perranbayhome.com or contact Linda Whitford on 01872 572275 or email [email protected]
To find out more about Atlas eMAR system visit  www.invatechhealth.com
Back to Success Stories