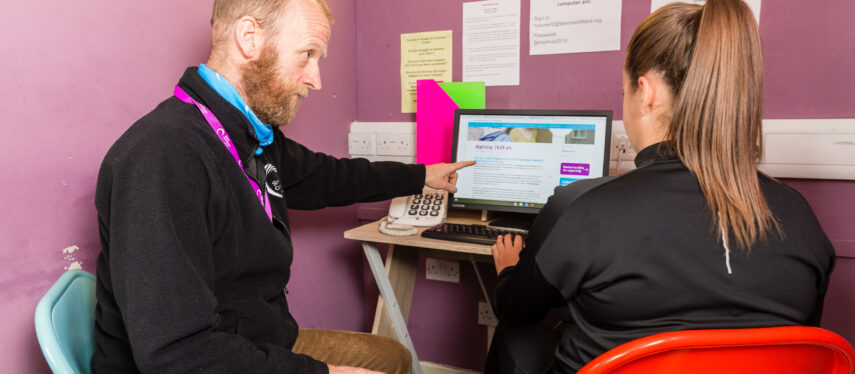 Simon Community Scotland: using technology to reduce drug deaths
The charity Simon Community Scotland provide a range of services and initiatives to support homeless people across Glasgow, Edinburgh and Central Scotland.
They're piloting technology to help staff to reduce the number of drug deaths amongst homeless people using sensors that monitor service user's vital signs.
Background
Simon Community Scotland support over 6,000 homeless people each year through a range of services which include street teams, accommodation and housing support.
Hugh Hill, Director of Services and Development at Simon Community, says:
"Five years ago we didn't have any deaths in our services due to drugs, but sadly year on year we've seen an increase.

"Scotland has one of the highest rates for drug-related deaths in Europe and with many of the people we support having experienced trauma, drugs and alcohol are often used as a coping strategy. That is why last year our staff were involved in 160 life-saving interventions."
During one weekend last year, 3 women in the service overdosed. The team were able to save 2, but sadly 1 woman died.
"It was devastating for this woman's family, our staff and our other service users," explains Hugh. "We started to look at what technology might help support us, like monitoring technology, so we could be alerted early to any problems."
Support from technology
The team came across the company, Carezapp, which provides a range of care technology. Different devices can be used to monitor the service user, without staff being in the room.
Two of Simon Community's accommodation services are piloting a range of sensors to help support them.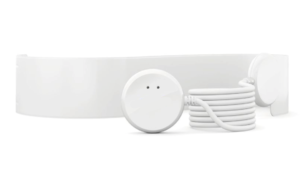 With the individual's agreement, non-contact sensors that monitor movement, breathing and heart rate are placed in the bedroom.
This includes sensors under the mattress and on the ceiling. These sensors are constantly monitoring the person and the data is processed into meaningful information.
The system can detect whether there are changes from normal activity. If so, staff are alerted.
For example, sensors monitor an individual's breathing rate when they are in their accommodation. If it falls below what is normal for them, the system will notify staff who can then go and check on the person.
Hugh says:
"We really wanted to take an active approach and try something different. It doesn't replace staff and their expertise, but it does give an extra security measure. We want to do everything we can to keep people alive."
Having this system which knows what is normal for each individual means it's personalised.
Creating positive interaction
One of the unintended consequences of piloting the system is that it's prompted more conversations with service users.
Hugh explains:
"We talk to them about the technology to see whether they would like to be involved, and this prompts many of them to open up to us about their experiences. It's been a really positive consequence of the technology. Plus, people realise that they matter and we're doing everything we can to help them."
Since piloting the technology, the team haven't experienced any deaths in the services.
All of Simon Community's efforts have been recognised as the team won both Charity of the Year and the Demonstrating Digital award at this year's Scottish Charity Awards.
Advice to other providers
Technology is improving all the time – it's important to see what's out there and look at doing things differently
There is no silver bullet, but using technology to complement your services will help support you
Focus on the individual and what will be useful and supportive to them.
For more information
To find out more about Simon Community, visit www.simonscotland.org
For more information on Carezapp, visit www.carezapp.com
Back to Success Stories